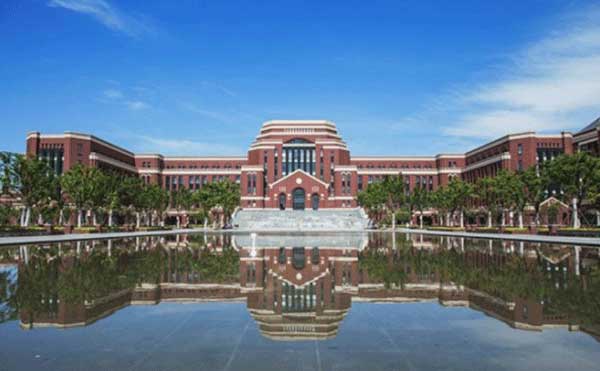 Project Background
Electricity consumption accounts for a large proportion of classified energy consumption of campus buildings, and there are many types and quantities of power consumption systems, which is the key to energy conservation supervision. The school has set up a data collection and management system for different energy loads, including lighting, sockets, air conditioning, power, and special electricity consumption, in order to meet the national technical requirements of key building energy conservation, which included statistics, audit, and supervision.
Secondly, in campus life, there are increasing kinds of electric equipment and electricity consumption in classrooms and dormitories. Improper use of electricity may easily be caused by many phenomena such as short circuits, overloads, long-term use, poor contact (loose joints, wire contact surface oxidation, and other cause local overheating), leakage of electricity (electrical spark caused by damaged insulation layer of wires touching metal pipes).

Customer requirement
To meet the requirements of campus energy conservation supervision Campus energy conservation supervision system should be equipped with energy consumption data collection and real-time monitoring, remote transmission, automatic classification and statistics, data analysis, index comparison, chart display, report management, data storage, data upload and other functions.
Meanwhile, through the platform of "voltage fluctuation, electricity consumption and load alarm", the abnormal electricity consumption in various places such as teaching buildings, libraries, offices and dormitories can be monitored in real time. When detecting the illegal use of electric furnaces, electric heaters and other high-power situations prone to fire, immediately alarm to realize the overall electricity safely in the campus. The system can also remotely query the power consumption data of current, voltage, leakage current and switching temperature of each appliance; set the leakage protection to achieve automatic detection, and remote centralized control and manage all electric line switches, set up the group and set the timer switch, etc.
Scope of supply
>MT61GPS-63-G2、MT61GPT-63-G2 Intelligent air circuit breaker ammeter in Internet of Things
>MT51RS-2P-63、MT51RS-4P-63 Intelligent recloser
>M5EL-4P-125、M5EL-4P-250 Intelligent molded case meters in Internet of Things
>MT-88 Communication gateway
Scheme
In view of the schools' decentralized management, the system uses WEB intranet login, VPN extranet login. The system consists of data acquisition system, data transmission system and data center. Data acquisition system includes metering device, field bus, data gateway equipment, etc; data transmission system involves data transmission network and data transfer station; data center includes data storage and processing, management platform, data upload interface software, server, network equipment, storage equipment and so on.
Evaluation from users


Comments from the principal of the base station:
The campus energy saving & safety supervision system, which based on Internet technology, should adopt B/S software architecture or B/S combined with C/S software architecture. Data network transmission should be the priority to choose and make full use of campus network as the data transmission network, and adopt the TCP/IP protocol.
The campus energy-saving safety supervision system can meet the campus energy-saving & safety supervision requirements, with the functions of energy consumption data collection, remote transmission, automatic classification statistics, data analysis, index comparison, chart display, report management, data storage, and data uploading.
—— From the principal of the base station
Contact Us


Copyright © Shanghai Matis Electric Co.Ltd

沪ICP备09024882号-1