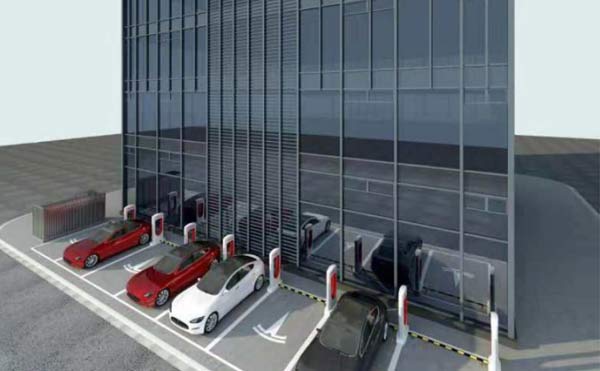 Project Background
Electric vehicle charging pile is charging infrastructure of electric vehicles, In order to promote the energy transformation, the number of electric vehicles has grown faster than the number of charging piles for existing electric vehicles, the construction of charging piles is seriously lagging behind, which makes it difficult to charge new energy vehicles. It is the most important link and basic guarantee for the promotion and application of electric vehicles. In order to ensure the safety of the charging pile, an effective power distribution scheme is provided. In addition, the user also knows the detailed information of the charging pile in real time.
Customer Objectives
1.Automatically collect and summarize the power consumption of the charging pile, multiple rate, time-sharing accounting, and provide data for bill management system.
2.Monitoring in real-time and early warning of voltage and current fluctuation and rated power of charging pile, to protect safe and stable operation of equipment

3. Ensure the electrical safety of the charging circuit and timely deal with the electrical fault of the charging pile,including short circuit, overload, electric leakage, phase loss, zero-crossing, over and under voltage.
Scope of supply
>MT61GPS-63-G2、MT61GPT-63-G2 Intelligent air circuit breaker ammeter in Internet of Things
Scheme
Adopt intelligent air circuit breaker ammeter in Internet of Things, through RS485 and GPRS communication interface connect with platform, remote monitoring, diagnosis, rate management and software wireless upgrade can be achieved.
Remote intelligent circuit breaker with integrated circuit protection, equipped with super emergency plan, including short circuit, overload, emergency stop, overvoltage, undervoltage, which can also monitor the running state, fault state, charging quantity and charging time of the equipment in real time. Accuracy grade 1.0 watt-hour for measurement; according to the requirement setting multiple rate; Many charging modes choices, including charge capacity, amount, time, etc.
Evaluation from users


Comments from the principal of the base station:
We are very glad to cooperate with Shanghai Matis Electric Co.,Ltd. to complete the project transformation, From the early stage of the project, including data collection, field investigation, load estimation and project transformation, Matismart not only provides stable and reliable products- advanced intelligent terminals of the same period, but also found and dealt with many electrical faults in time.
The power distribution of base stations requires very high reliability. Every power failure directly affects the use of customers, causing serious economic losses. On the other hand, electricity safety and energy consumption are also very important parts in the power utilization of the base station. Some of the base stations are in remote areas, electricity delivery and timeliness are critical. However, Shanghai Matis Electric Co.,Ltd. has a unique strategy for monitoring and control in practical applications,after many times of communication, from the two directions of management and energy consumption, they proposed a solution suitable for our actual operation.
Now, the system monitors the power utilization of the base station 24 hours a day, realizing the functions of power line management, intelligent analysis, electricity safety and electricity data monitoring in the project. The system can automatically quickly identify and alarm the abnormal electricity consumption. Meanwhile,the system realizes automatic timing management, electricity data detection and statistics, which is more convenient to promote advanced environmental protection concepts such as green electricity consumption and energy-saving control.
—— From the principal of the base station
Contact Us


Copyright © Shanghai Matis Electric Co.Ltd

沪ICP备09024882号-1