Know More About WiFi MCB
2023/06/20 丨Technical
With the development of the smart home and the Internet of Things (IoT), technological innovation continues to advance. One of these innovations is the WiFi MCB (Miniature Circuit Breaker), a smart circuit breaker that brings more convenience and safety to our homes. This is where the WiFi MCB switch comes in.
What is a WiFi MCB?
The WiFi MCB is a WiFi-enabled miniature circuit breaker designed for remote monitoring and management of electrical circuits through a wireless connection. Can provide overload and short circuit protection for the circuits in your home, just like traditional circuit breakers. It works by allowing users to monitor their electrical systems and equipment from anywhere in the world using a smartphone or other internet-enabled device.
Why Use a WiFi MCB?
Remote Monitoring and Control: With the Smart WiFi MCB, you can remotely monitor the status of the circuit and control it with your smartphone or tablet. You can conveniently turn circuits on and off and reset tripped breakers.
Energy Management: The WiFi MCB switch can provide useful statistics on the energy consumption of individual circuits and devices via the app. The app helps you manage energy consumption in your home more effectively by identifying devices with high energy consumption.
Overload and Short Circuit Protection: The WiFi MCB breaker is designed to protect the wiring and appliances in your home from damage due to overload or short circuits. When a circuit is overloaded or short-circuited, the MCB WiFi trips and cuts power to that circuit to prevent further damage.
Integration with Smart Home: Many popular smart home systems such as Amazon Alexa or Google Home can be integrated with the Smart WiFi MCB. This integration also allows automated programs to control the electrical system throughout the home.
Easy to Install: Smart MCB WiFi is also different from installing a traditional circuit breaker. MCBs with integrated WiFi functionality simply require replacing the old MCB with a new WiFi-enabled MCB, eliminating the need for additional wiring.
Conclusion
Wireless MCB is an innovative solution for improving the safety and energy efficiency of electrical systems. With the ability to monitor and control remotely and integrate with smart home systems, wireless MCBs offer convenience and increased safety in daily life. When selecting a WiFi MCB, it is important to consider the application scenario, the electrical system and device type of the monitoring system, and the functions of the WiFi MCB. Matismart Smart Wireless MCB integrates a range of functions to meet all your needs. Contact us to learn more about the product features or learn more about application scenarios via Youtube.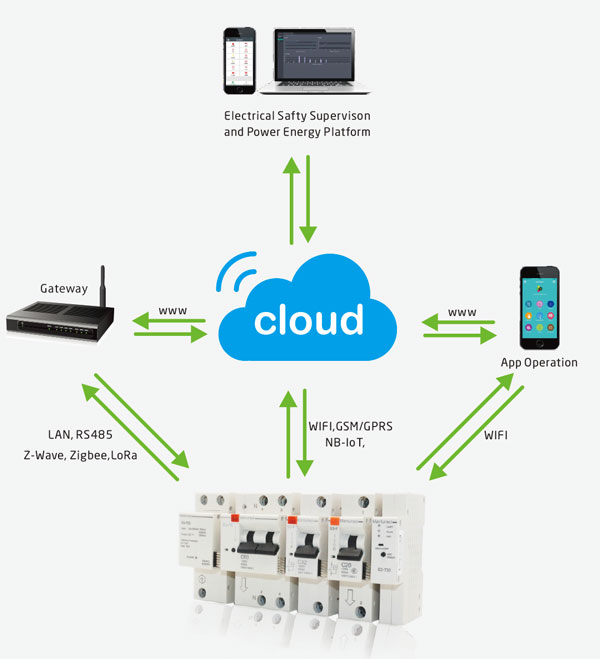 Copyright © Shanghai Matis Electric Co.Ltd

沪ICP备09024882号-1